Hyde is currently sending out notifications of our rents and service charges for the coming financial year.
The Government has instructed Housing Associations like Hyde to reduce rents by 1% (roughly £1 per week) but there is no such restriction on service charges. The charges we have to pay from 1 April are estimates and we advise everyone to look at the figures very closely. Check them against last year's bill if you still have it.
Hyde should have sent out statements of how much was actually spent on services during 2015-16 before Christmas; these figures are meant to form the basis of the estimates for the coming year. These statements are now several months overdue. The Tenants Association has made it clear that we find this unacceptable, particularly since we submitted comments on the invoices for the Estate at the beginning of November.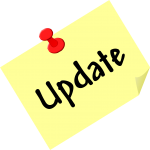 The contract to monitor the CCTV cameras on Kennington Park Estate ended in July 2016. THIS DOES NOT MEAN THAT THE CAMERAS ARE NOT CHECKED, JUST THAT WE ARE NO LONGER PAYING A FIRM TO WATCH A COUPLE OF SCREENS FROM AN OFFICE IN STOCKWELL.
The TA reminded Hyde on several occasions that we expected to see a reduction in our bills. But this has not happened. The bills we received last week still included a very large sum as the estimated cost for CCTV monitoring during the coming year. The TA immediately wrote to Hyde objecting to this. Our letter can be found here. We are awaiting a reply.
This is not the only issue we are unhappy about in these bills. For example, we have repeatedly asked to be shown the fire extinguishers in our communal areas which are supposedly being checked regularly. We will be meeting Hyde officers again later this month and will ask again for proof of their existence. Let us know if there are other problems you want us to raise.
For more information on rents and service charges, go to  https://www.hyde-housing.co.uk/service-charges/
Questions and complaints should be sent to HydeRentLetters@hyde-housing.co.uk.
See righthand panel on how to contact us.