Come to our July meeting to discuss all these topics and more –
Fire Safety
In the wake of the Grenfell disaster we will be discussing what this terrible tragedy means for us. We don't live in tower blocks, so should we be concerned about fire safety? How good are Hyde's Fire Risk Assessments?
Grenfell residents were ignored when they raised concerns. Isn't it time social housing residents were listened to?
Kennington Park Community Centre – KPCC Oval
 Our Community Centre is now OUR community centre. As a result of our campaign to stop it being closed and demolished, from this month the TRA is jointly managing it alongside Hyde. We are responsible for bookings and the day-to-day running of the Centre while Hyde will continue to maintain it and deal with financial matters.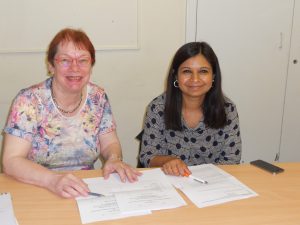 Joan Twelves and Jahanara Rajkoomar
We have signed a Licence which ensures it will stay open for at least another 12 months – until 31 July 2018 – and it looks as though Hyde's plans to redevelop the site to build luxury flats are on hold for a while yet. Come and get involved – and look out for the notices of what's on, starting with a festival of mural painting at the beginning of August. The Centre will soon have its own website at http://kpccoval.org/ and email at kpccoval@gmail.com.
Service Charges and Rents

Despite rents and service charges having increased in April 2017 – and Hyde then sending out revised service charge bills following the TRA complaining that the initial ones had included charges for a virtually non-existent service (CCTV monitoring) and excluded caretaking costs – tenants are still awaiting formal notification of the exact amount we have to pay each week/month and direct debits have still not been adjusted. This is despite repeated assertions by Hyde that this is about to happen. The adjustments may be small, but the bills are not. 15% of each of our service charge bills goes to 'Management Fees for Hyde Services'. Hyde's repeated inability to charge the correct amounts for the most fundamental of its responsibilities is in our view symptomatic of its failures as a social landlord.
CCTV
 Hyde wrote to residents in May asking for our views on whether an up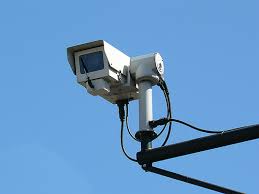 graded CCTV monitoring system should be provided in-house or outsourced. The TRA was most concerned about the content of this letter, which was based on inaccurate and misleading information about the history of the installation of CCTV locally, because it did not provide any data on the effectiveness of CCTV as a tool in the fight against crime and anti-social behaviour, provided no information on the financial implications of the proposals and did not give residents an opportunity to express our views on whether or not we wanted to continue to pay substantial service charges for not just the continuation of CCTV but for an inevitably expensive upgrade.
We have submitted formal complaints on behalf of residents and will report further on their outcomes.