Lambeth Council Cultural Services are being CUT!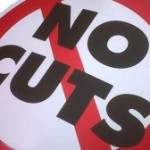 Government austerity measures mean that Lambeth Council's funding has been halved, which means a devastating £90 million service cuts over the next three years.
Some of those cuts will come from the budget for our local libraries, parks, sports centres and the arts, and many much valued and used local facilities could be for the chop.
Consultation is taking place with a closing date of 24 April.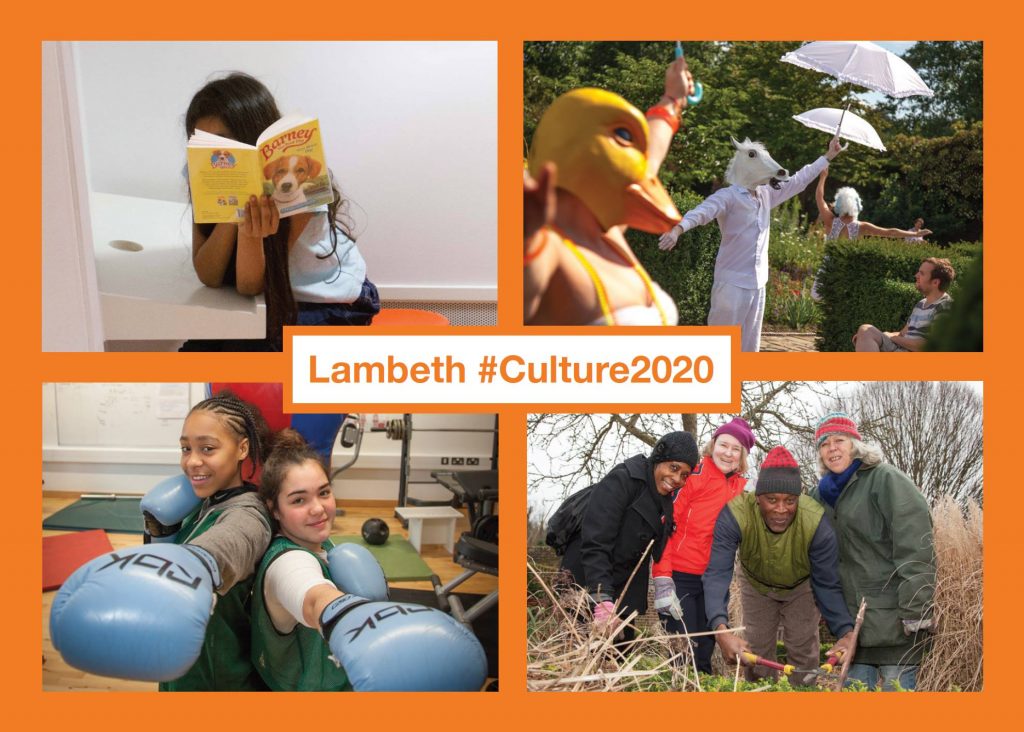 For residents of Kennington Park Estate the proposals particularly mean the loss of all council funding for our nearest library, Durning, and changes to the way Kennington Park is funded and operates.
 Durning Library
The Council is proposing to turn Durning into a 'Community Library'. There is a Campaign against this already underway: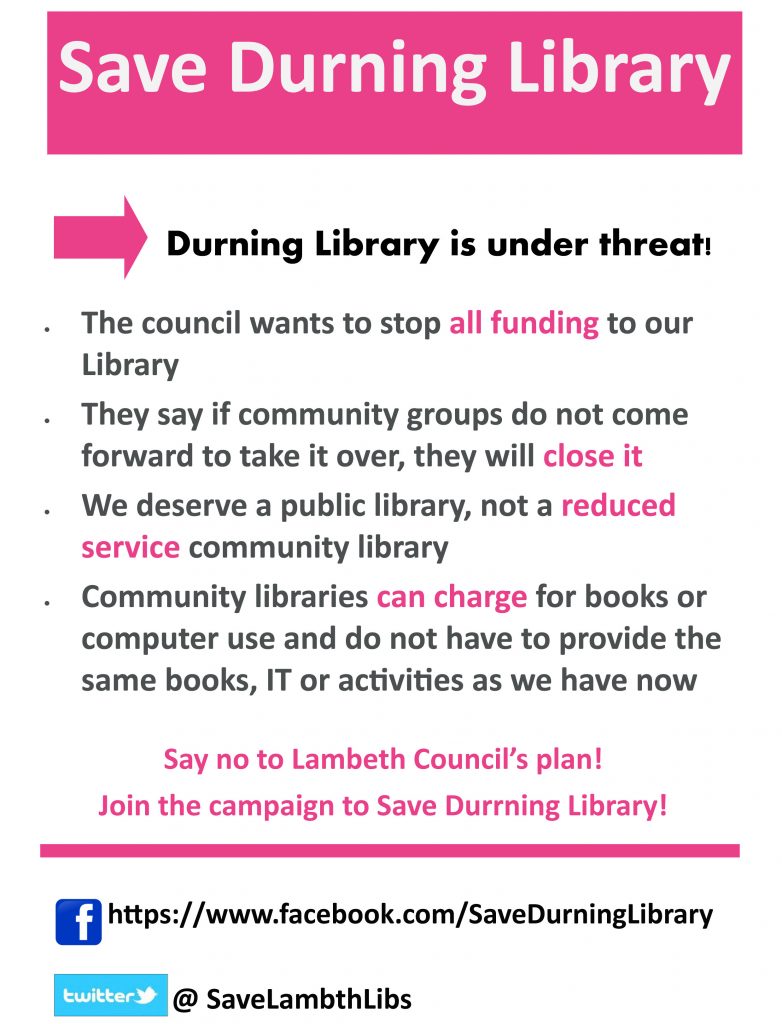 As well as stopping all funding to Durning, the Council is proposing to shut and sell Waterloo and Minet libraries. The only public library left in North Lambeth will be Tate South Lambeth on South Lambeth Road, which is more than a mile from Kennington Park Estate and not on a direct bus route for us.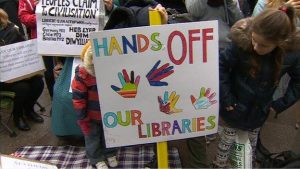 There is a consultation meeting on Tuesday 17 March (6.30-8.30pm) at Waterloo Action Centre (14 Baylis Road SE1 7AA) with a community libraries theme workshop. To register for (free) tickets go to
https://www.eventbrite.com/e/culture2020-conversation-waterloo-tickets-1569388483
Kennington Park

Funding for parks is being halved and the Council is promoting what they call 'Pioneer Parks', run and funded by local groups, and expects more events (like the Oktoberfest?) to fill the funding gap. The Friends of Kennington Park have repeatedly said they don't want to run the Park independently. Their views can be found here.
As well as the possible loss of our local library and less funding for the Park, Ovalhouse Theatre will be moving to Brixton, to Somerleyton Road, in 2017 (see here), which will mean the loss of a major local cultural amenity.
The Consultation is being led by one of the Oval Ward councillors, Cllr Jane Edbrooke, who is the Cabinet Member for Neighbourhoods. If you want to tell her what you think of the proposals, her contact details are here (email: JEdbrooke@lambeth.gov.uk).