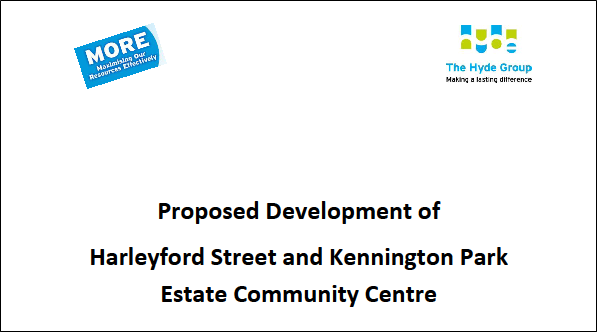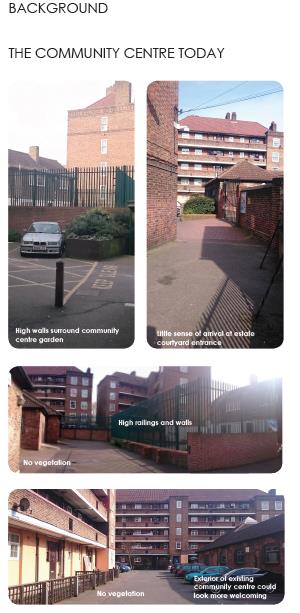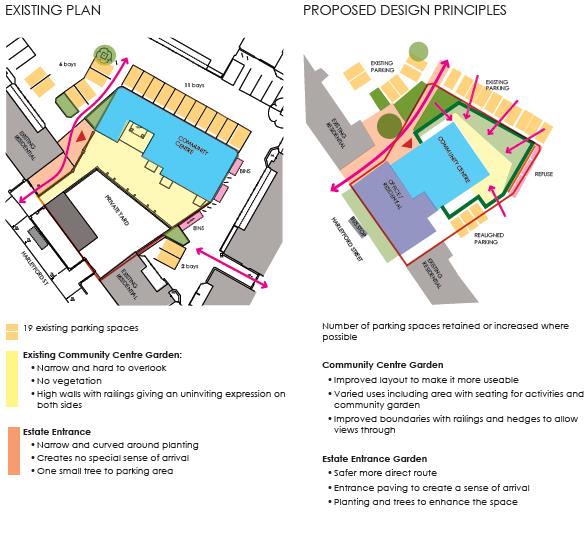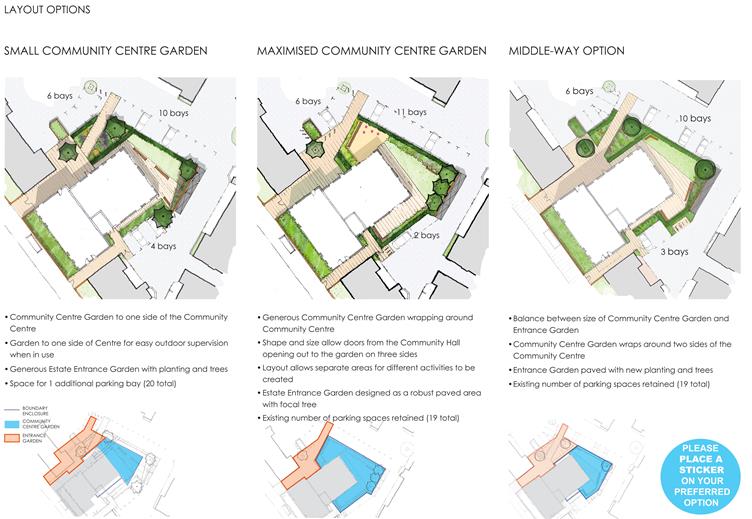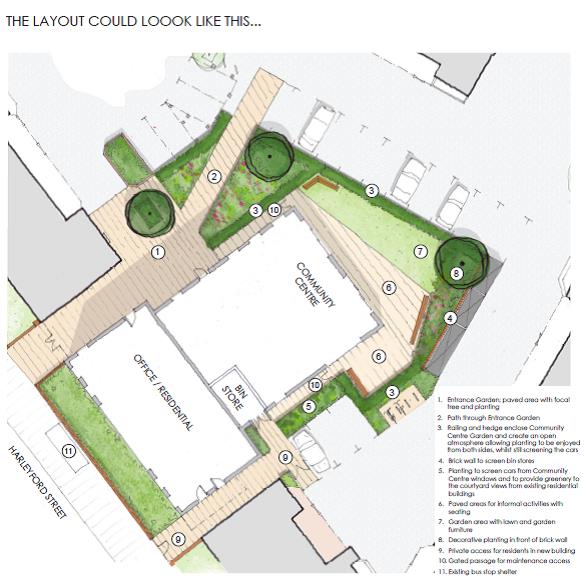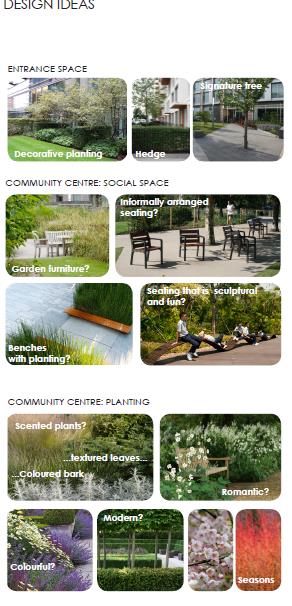 Questions and Answers
Why does the current community centre have to be rebuilt? The community centre is a place where residents and local groups can hold meetings and events, and where services can be delivered for people on the estate. For example, at the moment there are things going on at the Centre for young people, and Hyde has plans to provide free internet access for residents from the centre.  The Council and Hydel is also keen that community facilities are not lost as a result of regeneration projects.  Re-locating the centre to the ground floor of the proposed new development will allow us to provide a fresh, modern facility, which can accommodate a wider range of facilities for the benefit of residents. The new centre will provide much needed appropriate external space which will benefit the users.
Will the new centre be the same size as the current centre?  The proposed centre will be around slightly  smaller but better layout as currently there is a lot of unused space e.g. in the hallway of the community centre.
Will the new centre have an outdoor space? There will be a dedicated outside space for the centre, as we appreciate that external space is valued and is important.
Where can we hold our events when the community centre is demolished? Hyde (through Hyde Plus) will consult with the regular users of the community centre and work with them to find alternative accommodation during the rebuild. We have experience of doing this, with no ill effect on the users.  We are continuing to work with the KPE Tenants & Residents Association to explore possible locations for a temporary community centre, or places where current centre users can be moved to on a temporary basis.
Will we have a say in how the new community centre is designed? Residents' views will be encouraged and will be important. Hyde will carry out a needs analysis across the estate to see what demand there is for the centre – and what size and design is most appropriate.
Who will run the new community centre? The Community Centre will be managed by Hyde – through Hyde Plus.
*******************
Pictures of Hyde's revised plans can be found here.

Hyde's information pack is here, including a Questions and Answers section.